CERPASS®

is for businesses needing an SAP access risk and compliance solution that is cloud-based, fast and easy to use. Raise your compliance with

CERPASS®.
Access risk within SAP applications affects all who run SAP solutions, not just the big end of town. CERPASS® is an affordable and easy-to-use solution for businesses that do not have specialist in-house resources and large enterprise-sized budgets.
The Better Way

to Manage SAP Application Access Risk, Governance, and Compliance
CERPASS® takes the complexity out of SAP application access risk management, making raising compliance easy for all. It is ideal for businesses that need a practical solution, that is priced effectively and fully supported on the SAP® Business Technology Platform.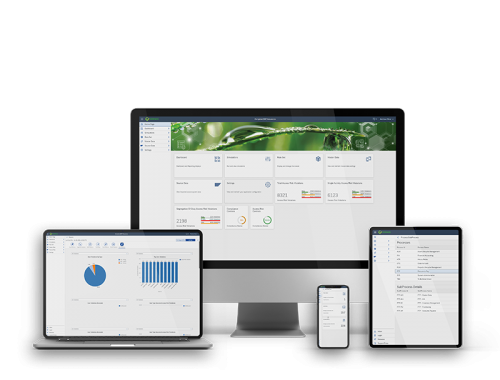 "I love how I can see if users have used any transactions when doing the review"
– FMCG
"Easy to use and navigate, less clutter than in Excel"
– FMCG
"Simple to use with only 3 options for my decision"
– FMCG
"Never seen anything like this before, this is easy to use"
– FMCG
"Life prior to CERPASS was a very manual experience; very cumbersome and time-consuming. The tool allows us to streamline decision-making and gives us the confidence to make good decisions as well. From my perspective, one thing that was always in the back of my mind while looking at a module or approving was the idea of potentially making a mistake, missing something through the manual process. With CERPASS the process is automatic, something you can trust and something that you can use to help make good decisions for the business."
– FMCG
"Prior to the implementation of CERPASS, challenges were predominantly centred around not having the visibility of critical access and other SOD risks within our S/4HANA system. Further, controls for governance and risk compliance were largely managed manually, which increased the chances for human error and lead to inefficiencies. CERPASS provided an easy-to-use (and quick to deploy) solution to managing user access risk, providing evidence on compliance at any given time as well as enhancing our ability to meet audit obligations. Totally satisfied with the outcome!"
– Utilities
Take control of SAP application access risk

SAP access risk is easy to see and action
Customisable dashboards for operational, executive and board level reporting.
Straightforward to configure and use
Transforms traditionally complex access risk management processes.

Access rule set
Based upon years of proven experience in security design and risk management.

Seamless integration to SAP applications
Always in-sync to your SAP solution.

An access risk tool within reach
Affordable value without needing expensive specialist internal expertise.